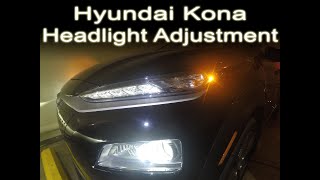 Learn how to adjust the headlights in the Hyundai Kona.
Some of the cars come from the factory with headlights aimed too high and blind oncoming drivers.
In this video I will show how to easily adjust the height of the headlights so drivers in the opposite lane will stop flashing their brights at you.